News — Dronecode
Posted by Sky Drone Team on

Sky Drone has always been about connectivity. To be able to remotely control drones from anywhere in the world, was always a main goal for us and is a key feature for truly autonomously operating unmanned air/ground/surface vehicles. Reliable BVLOS operation of such vehicles is required for almost any use case in that field. Sky Drone FPV 3, Sky Drone Link 3 and older legacy products that run the latest firmware, have the "MAVLink Mode" option available. MAVLink Mode Explained First off, a bit of background about MAVLink: "MAVLink or Micro Air Vehicle Link is a protocol for communicating with small unmanned vehicle. It is designed...
Posted by Sky Drone Team on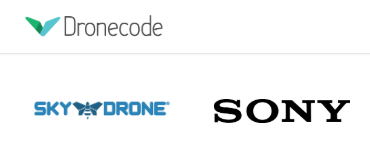 Sky Drone has recently joined the Dronecode Project that's run by the Linux Foundation. Among many other reputable companies as well as the leading members 3DR, Intel, NXP and Yuneec, Sky Drone is now contributing to the Dronecode Project its expertise in long range BVLOS technology. The Dronecode project is all about lifting drone technology to the next level: THE DRONECODE PROJECT DELIVERS A COLLABORATIVE AND SHARED OPEN SOURCE PLATFORM FOR UNMANNED AERIAL VEHICLES (UAVS)A neutral place where industry and community developers can contribute technology in order to reduce costs and time to market Source: Dronecode Project. For a long time, Sky Drone...